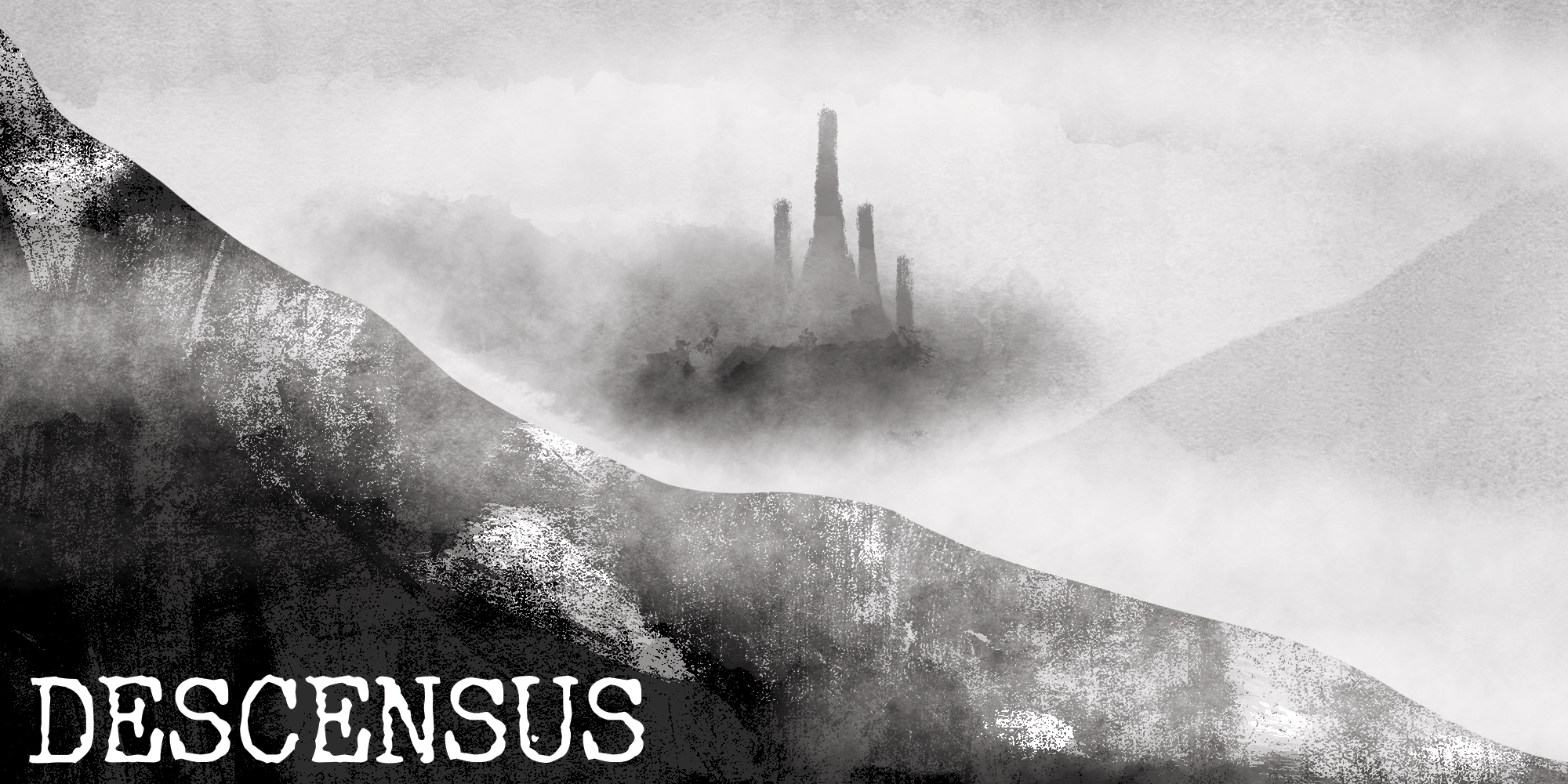 Descensus
An image resolves from the inky darkness of your subconscious. Five monolithic spires span the horizon. Corruption seeps from their cracked stone faces and flows into the cobbled streets of the crumbling city below. Shadows linger on the periphery of your vision. In droning whispers, they speak of things that no mortal can hope to comprehend. When you wake, you remember but a single word - Azarkarnul.
What is This?
Descensus is a solo-rpg experience that takes the form of multiple journal entries written from the perspective of a character that is haunted by a recurring nightmare that has spilled into the waking world. No longer able to resist the siren's song, they begin their journey to the cursed city of Azarkarnul armed with little more than an occult deck of cards.
Few can hope to return from such a dangerous adventure alive but perhaps your journal will serve as a warning to those who follow in your footsteps....
The game fits onto two sides of A4 paper and is designed to be printed out and tucked between the pages of your journal.
To Play You'll Need:
Something to write with,
A surface to write on,
a standard deck of playing cards (jokers included).
Download
Click download now to get access to the following files:
Descensus 10mm margin zfold.pdf
250 kB